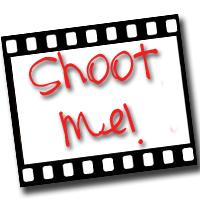 I was able to attend the devotional this morning for a special program.  Good thing i woke up just on time to prepare myself before the sms of Ma'am Ruby arrived.
It was special program for the Zamoras (Dr. Hernando & Dr. Betty) as they were leaving the portal of the college and hospital.  They will be leaving next week for Davao where they will be enjoying their real retirement moments.
I was with heavy emotion.  I hate goodbyes eh.  Dr. Hernando was my boss for almost 2 years and he is one good boss.  I consider him as my father because his youngest son is also a classmate of mine in highschool.  If not for his encouragements and words of advice, I am sure i've left the College portals long time ago yet.
There were many photos taken but let me share just some.
That's me, Dr. Betty, Ma'am Ruby, and Gina.
a pose of remembrance
And this evening before going out to attend the vesper's meeting, I also took some shots of me and let me share one.