Waving a hi from my bedroom.  It's two in the afternoon and I just woke up.  I can't believe it is already February.  I love February because I think it is a sweet month.  Many people especially lovers do show extra love to each other during this month especially the 14th.  For me, I have nice and not so nice memories of the Februaries in my life but I too believe that  there there's something extra special about this.
It is the month where you can see RED as the main color for decorations.  It is the month where you can see heart cuttings hung anywhere.  It is the month where chocolates and roses costs more than normal months.  They say it is extra special because of love.
Whatever…
Yesterday, my day started as early as 3am.  We departed for Camiguin Island at exactly 3 am and we arrived at the Balingoan exactly 6am.  It was a very smooth trip.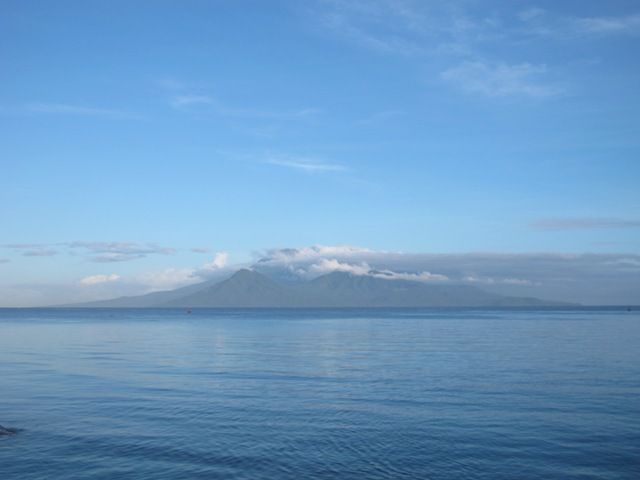 Camiguin at a distance. View from Balingoan pier.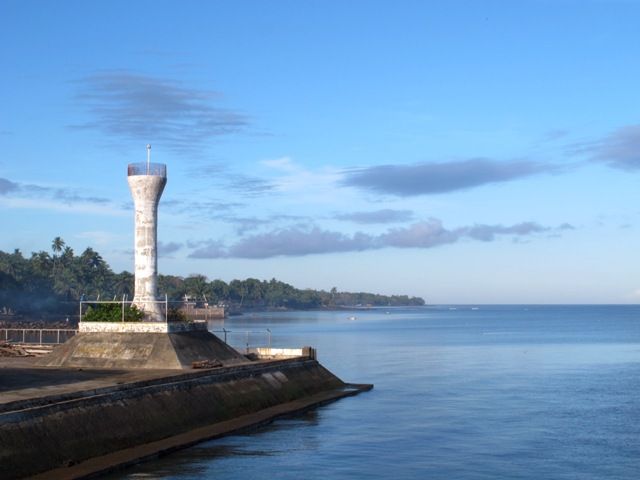 The light house @ Balingoan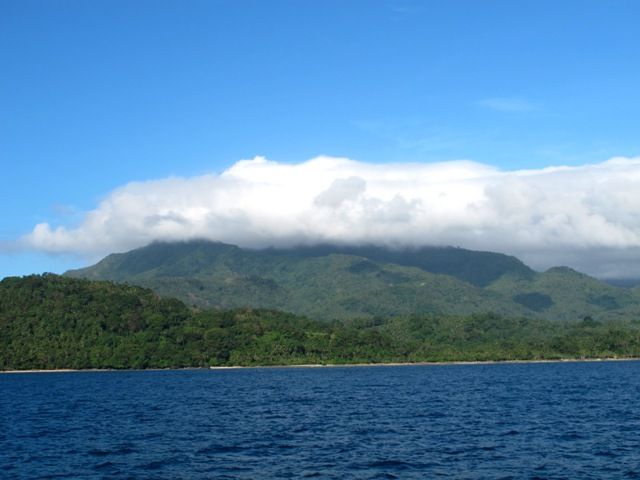 Mt. Hibok Hibok is covered by thick white clouds. I can imagine the low temperature. Brrr
Approaching Benoni Pier
The barge docked at Benoni so we look for a place to eat. And here's what we found: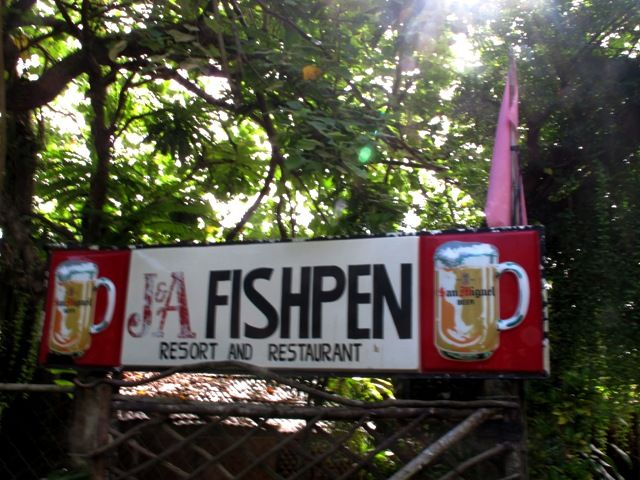 Fishpen Resort and Restaurant
The entrance
The fish pens and cottages by the water. To use the cottage, an additional Php 100.00 will be added to your bill.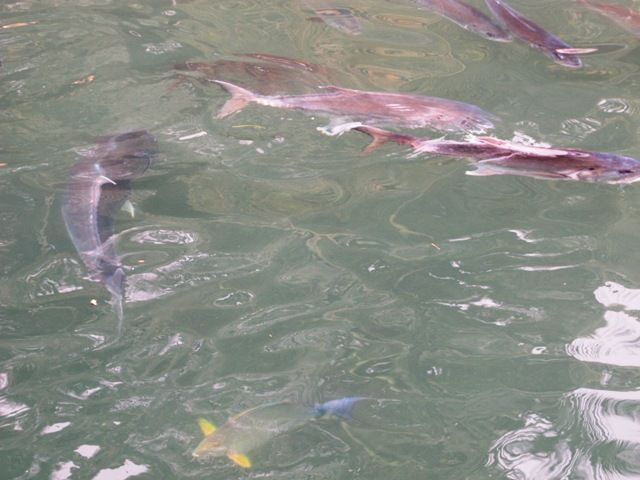 The fish we ate was taken from this aquarium. 😀 We had molmol fish.
Breakfast pics…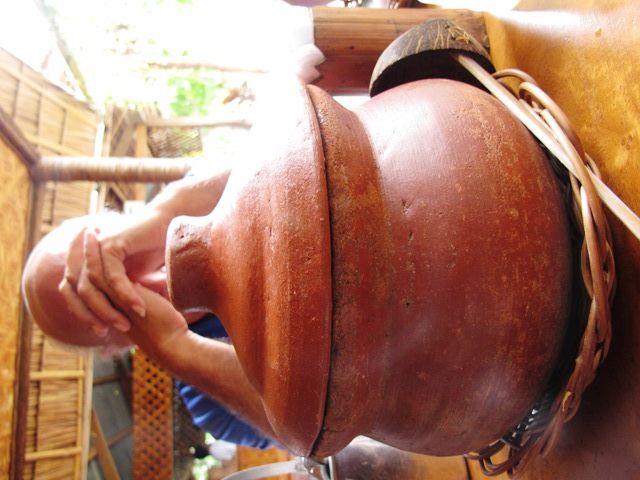 Tinola!
Tinola recipe was always present during the 3 meals we had that day.
After breakfast we went out to see the "place" – the reason why we were there.  After some ten minutes it began to shower, so we hurriedly left the place and went to the Barangay Hall.  Unfortunately, the captain was not there, so we decided to go around the Island.
I made some photos and here they are:
Before three pm, we were already at the pier wanting to catch the 3 pm trip.  Unfortunately, after a short while of waiting, we were informed that the trip is cancelled.  So in short we were STRANDED.
Stranded in a beautiful island…
Time left before the sun set was spent in Mambajao market to buy some personal stuff.  I myself did not have extras with me like shirt and undies.  Simple living nalang. Side A side B ang dating! Nahhhh not really.  That was remedied.  I still arrived back in Iligan at ten this morning still in one piece and not yet smelling like a goat. lol!