Do not say, "It is morning,"
and dismiss it with a name of yesterday.
See it for the first time
as a newborn child that has no name.
– Rabindranath Tagore
Beautiful reminder for being real grateful for a new day that comes into our lives.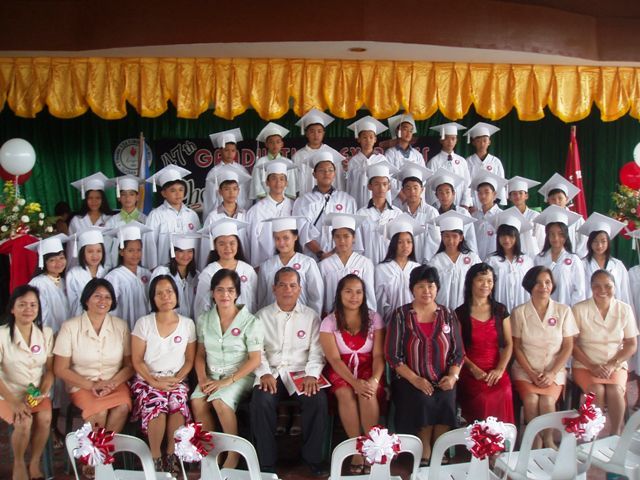 This is my daughter with her classmates and teachers during her elementary graduation. Three years ago. How time flies and she got one more year to go before she starts college.
Yes, I thank God for every day that come to our lives.  We are responsible to make good and to do good in the every day that comes to our lives.  Our greatest gift to our kids is our being an example of courage, perseverance, integrity, and many more.  They have to see those qualities in us so that they too when they face the challenges of the world, they too could face it with lessons learned in observation from their parents.
The daughter has grown up a bit already.  I think this post is great in my blog about her,  so I guess I will copy and paste this there.