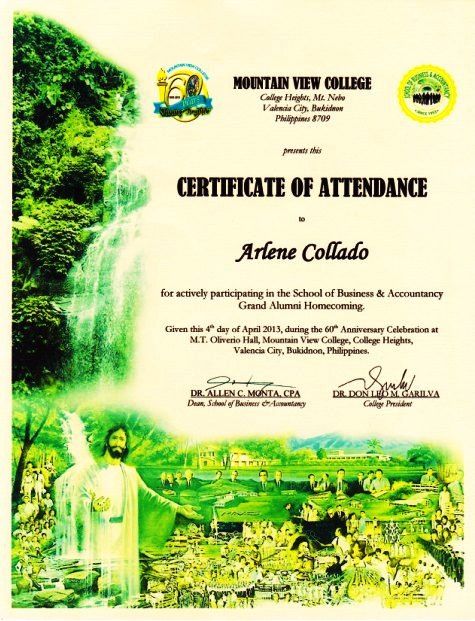 We received a Certificate of Attendance – for those who were able to attend the School of Business Homecoming last first week of April. Looks nice! Right? Simple yet it is already worth keeping forever. I think they have the printing by themselves. They could have had it at a local letterhead printing shop. But to save money, they just did it in the School of Business.  The secretariat were busy printing while the program inside MT Hall was going on.
It was a fun meeting of old and new friends. There were people older than us and also younger than us.  "Us" I meant are those who were in the campus during the time I was there — the decade of the 90's will do actually.   Graduates before and after that decade are not very familiar anymore except for those whom I have met in the work field after graduation.
This is the only certificate I received though the Homecoming attendees should received two – the other one was the Certificate of Attendance given to those who have attended the 60th Anniversary Homecoming.  I was suppose to get one the night before I left the campus, but the certificates printed have no signatures yet.   I wish they could have used e-signatures for their convenience.  I had the chance to come back the next week though, but I forgot to visit the MVCiana.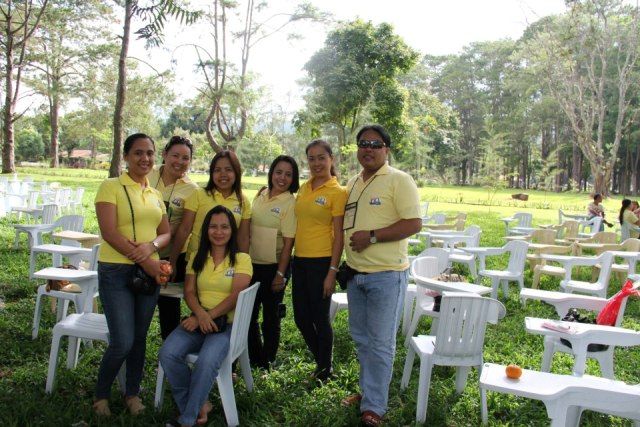 With some friends after lunch.
Secretarial and Accounting graduates.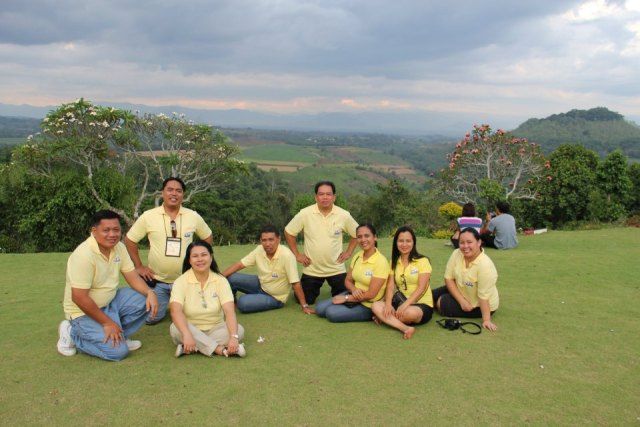 After lunch, we decided to go and see Malingon Falls. From there, we came to this Park — the famous park in the campus, the Jubilee Park.  See that lady in the forefront?  That's my Accounting II teacher. =)  It was a bit a hardy subject but glad I passed.