Last Saturday, after our Branch Sabbath school, we visited Tatay Asoy and also Ate Fe Arreola.  We sang songs and prayer.  I bet they were inspired to listen to us.  I think it was not only us to visited them but several groups already.  Anyway, after our visits, because Ma'am Rona was there with her mahiwagang camera, Gene said that we should have our photos taken.  And so we did!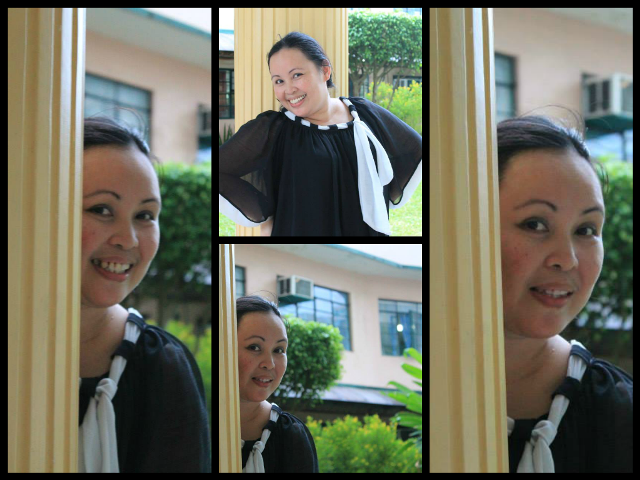 Hide hide lang ang peg pag may time. 🙂
I felt a bit uncomfortable because I was thinking that I am not well attired for the branch Sabbath School. I was late eh. I was thinking that the Departure for Tangkal is 2pm only to find out it was 1 o'clock when Ptr. Jun and Gene were alternately calling me.  I cannot back out because I have promised myself that I am going to finish the four Sabbath since I have missed the first one.
I am looking forward to the next Sabbath – another VBS time and photo shoot time.  We have agreed on this last Friday and now I am conscious on what dress to wear. lol!  It is a bit taxing to think what I should wear.  I have dresses but I want to wear something that will not emphasize so much on my extras. lol!
Photo credits:  Rona Guillena