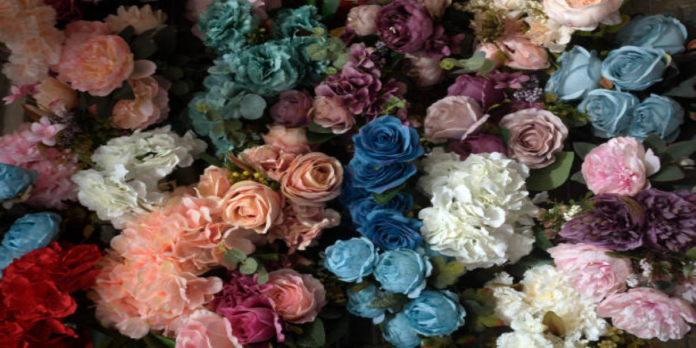 Flowers are needed on almost if not all occasions. Whether it is a wedding, birthday, or even burial, flowers are always required. It is the item that adds joy and freshness to an event without being too elaborate. They're calming and attractive to the eye. Regardless of whatever type of flower that is used, it graces the occasion and beautifies the whole room.
However, many people have refrained from buying flowers because of the many hassles they purchased them in bits. With the many types of flowers, some are bound to be out of stock, and this makes it hard to get a bouquet that is complete. The process of going to the florist and picking out each flower is also quite tedious. And they are usually expensive, especially during the holidays. When flowers are bought wholesale, the price tends to become more affordable than that be purchased in retail. All these advantages and many more will be discussed in this article to see why getting flowers in bulk has greater benefits.
Advantages of buying flowers in bulk
Assurance for Quality: When flowers are ordered in bulk right from wholesaler's stores, it is assured that the flowers that would be delivered will be fresh and not wilting flowers, unlike the retail stores. Flowers from the retail store might have been there for ages and probably even changing colors which is not the case when ordered from the wholesalers' store.
Expertise advice: No one has knowledge of flowers like the way wholesale florists do. With their knowledge about flowers, they will be able to give advice to their customers on the right flowers to use in any occasion that the flower wants to be used for. Wholesalers are always ready to share their idea with their customers on what they think is best for them.
Excellent Price: Whenever flowers is gotten in bulk, great discounts would be offered to the customers buying from them unlike buying from the retail market which you will have to pay a bit much to get flowers from them. Also, when buying flowers in bulk, you are opportune to get extra quantities of flowers as compensations
Variety: Buying flowers in bulk gives you a wide range of varieties than what retail outlet can provide. Retail outlet often have flowers that are popular or in demand, thats not the case of wholesalers. Different flowers are readily available and artificial flowers in bulk can be gotten from different stores. When you visit a store, you have the opportunity of selecting from a wide range of fresh flowers that will grace your occasion and also make them colorful.
Reliable service: Apart from been able to chose from varieties and also have an excellent price. Stores that sells in wholesales are known to be reliable and dependable, when you place an order for flowers in bulk, delivery to any destination is swift and easy as they provide 24/7 excellent delivery services. They deliver the blooming flowers right at your doorstep in no time. They can be depended on in a case of urgency.
Conclusion
If you're a flower lover or an individual that gets to use flowers a lot, then buying flowers in bulk is your best bet. This way you can always be certain of the quality of your flowers and also be able to enjoy all the different benefits that accrues to it just like we stated in this article.