For many people, a beach vacation is relaxing, listening to the waves as they crash on the sand, sitting in beach chairs in the sun or watching the sun rise or set over the water. However, even for those who love spending time at the beach, there are some things that can be annoying, unpleasant and stressful. Whether you are staying in one of the high-rise Miami hotels or sitting on the deck of a Kitty Hawk beach house, these tips can help you manage those annoying aspects of the beach in order to keep your vacation as relaxing as possible.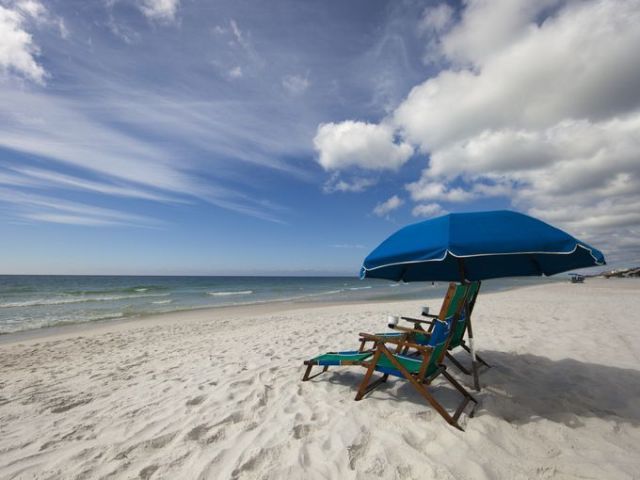 photo source: internet
Sandy Feet
Digging your toes into the sand is what most people search for when the plan a vacation near the water, yet sand can also be a pesky annoyance. Sand clings to feet and hands which means it is easy to track it into houses, hotel rooms and vehicles. The next time you take a beach vacation or simply travel to the beach for the day, pack baby powder. Once you leave the beach, sprinkle the powder on your feet and the sand will fall off.
Sunburn
Although it is critical to wear sunscreen, especially while at the beach, there are many people who either miss places on their body or are not careful about applying sunscreen often enough. A sunburn can put a damper on anyone's beach vacation. Apply moisturizing cream or lotion after taking a cool shower or bath. If possible, use a moisturizer with Vitamin C and E to limit skin damage. Cool aloe gel can also help cool the pain of a sunburn. Drink extra water, juice and sports drinks as fluid will be drawn to the skin's surface in order to heal the burn. Ibuprofen can also help reduce the pain, although acetaminophen does not seem to have an effect on sunburn pain. Never scrub the skin, break blisters or peel skin after a sunburn.
Jellyfish and Sea Urchins
Jellyfish and sea urchins stings can be painful. The American Heart Association and American Red Cross say to rinse a jellyfish sting with vinegar for at least 30 seconds to deactivate the stinging cells. Then, soak the area in hot water for at least 20 minutes or treat with cold packs. Apply hydrocortisone or oral antihistamine cream to relieve itching and swelling. If the sting is from a box jellyfish or covers more than half an arm or leg, seek medical attention. For sea urchins, immerse the area for 30 to 90 minutes in water as hot as the person can stand. Use tweezers to remove any spines in the wound and any pedicellaria, which are small organs that release the venom, by applying shaving cream and shaving the affected area. Scrub with soap and water then flush extensively with fresh water. Treat with antibiotic ointment if the wound becomes swollen or red. Over-the-counter pain relievers such as acetaminophen can be used to treat pain.
photo source: internet
These simple tips can help your beach vacation remain a relaxing, enjoyable time away from home. You can sit back, enjoy the waves crashing and watch the sun rise and set over the water with less stress and anxiety.