This is the group of friends I hang out with especially during the weekends while I was still working in Bacolod.   The group is not complete but only few are not in this photo.
Anyway, this was our weekend escapade to Lakawon Island Resort in Cadiz City.  Cadiz City is 50 km away from Bacolod City.  When we arrived in Cadiz, we have to ride a motorized boat to bring us to the Island.  There was no electricity yet at this time and there was even no ample supply of water.  We have to buy if we need some potable water.  I can remember that a regular size pail full of water costed me Php 10.00 and to think that was in 1996.
We love the powdery feel of the white sand.  We tagged the beach as KAMANGON instead of LAKAWON because we still have to walk some 800 meters just to have a swim.  We hate to walk far so we just kamang kamang (crawl) on the sand and tried to get a tan.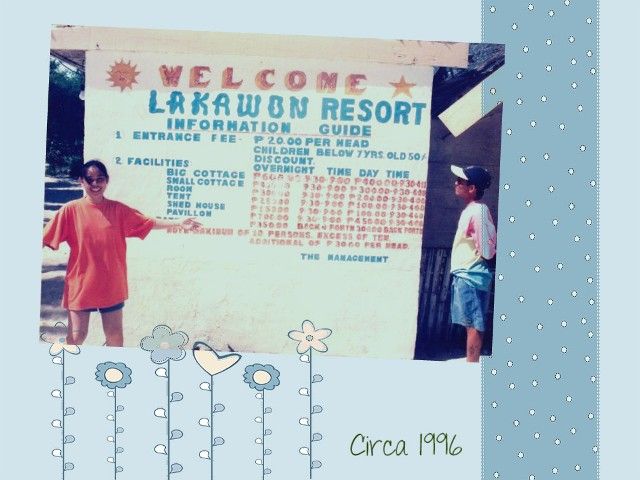 Here's me doing the "here-are-the-rates pose" =)