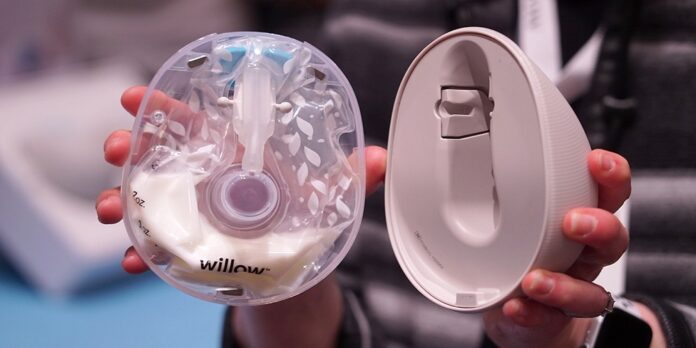 Breast pumps are simple and compact devices designed to make a mother's life easier. These pumps come up in different forms that are pretty different from each other in every aspect. However, this diversity in products is beneficial to everyone's demand.
Even though using breast pumps does not take a lot of effort or thinking, even the latest type of electric pumps, some basic tips can help you improve this experience. And in this article, you'll find all the suggestions. So, let's get started!
1. Know Your Pump
The majority of people are aware of the primary pump types; manual, electric, and battery-powered. However, these are just the names of categories. But do you know that every brand product has its respective features regardless of this basic mechanism?
Maybe not! Because you didn't search for different brands. So, when you buy a breast pump, it's essential to know what features you get in one package. Knowing about your pump is important to use all the features very well.
So, after buying your breast pump, make sure to read the complete manual about how to use it, how to control it, how to change the speed, and also what the features present. To fully understand the product, you can get help from online videos and other people's reviews.
2. Wash Your Hands
Cleanliness is key when using breast pumps because a little contamination can severely affect your baby's health. So, before using the pump, make sure to wash your hands properly.
3. Clean Your Pump Components
As the breast pumps are very compact and small, it's pretty hard to clean all their components. So, it's possible that you might get lazy when cleaning many little pieces of your pump. But as mentioned above, you shouldn't take any risks when cleaning the pump.
So, focus on the precise details and reach every corner and component of the pump when cleaning.
4. Check the Valves and Diaphragms of the Pump
Valves and diaphragm in electric and battery breast pumps are responsible for milk safety. These components resist the entrances of moisture and air in milk. The air and moisture contain many microorganisms that can damage the milk quality.
So, when sucking the milk, check whether the valves and diaphragms are tightly attached to the pump or not and if they are not, tight them properly.
5. Pay Attention to Cleanness and Storage of Pumps
You should always clean the breast pumps before and after use and make sure that you store them in a safe and clean place. Also, dry all the pump components as the moisture supports the unwanted organisms' growth.
Where to Buy Breast Pumps?
Many reliable and known brands in the market offer breast pumps of different quality and features. Bella baby is also among the best breast pump brands that are known for their quality and innovative pump designs.
You can visit bellababy-med's page to check their collection and place your order if you find anything suitable.
Conclusion
Breast pumps are very easy and convenient to use, but with additional tips this, your experience might get better. You can buy the pump belts for additional support and hands-free pumping when using these pumps.