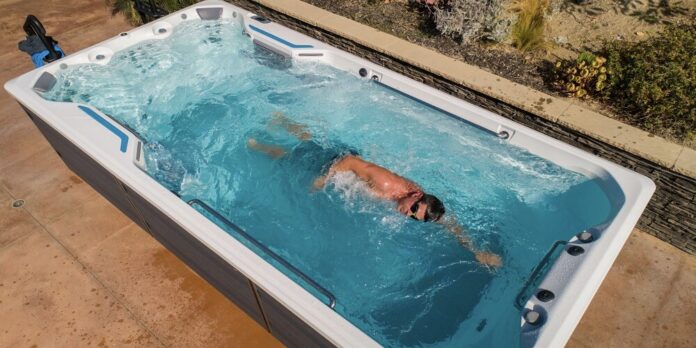 As you learn more about swim spas, you will understand that apart from them being a place to play with water and relax, but they also provide a great impact on the overall body health. A swim spa also offers you an opportunity to practice low-impact aerobics.
While there are visible benefits of visiting a swim spa, a lot of homeowners still wonder if it's an ideal decision to invest in one. Well, if you are hoping to sell your home in the future, a spa can increase the property value and also invite more buying interest in the minds of your prospects.
Read on, to find out more reasons why you should invest in a swim spa.
Importance of Investing in a Swim Spa
The following are more reasons why a swim spa is worth every penny:
1. It Improves Sleep
To have a deep sleep most times, your mind needs to be at peace and more relaxed. This is what a swim spa helps you to achieve. It relaxes your muscle and relieves your mind of all the events of the day. If you're suffering from insomnia especially, you can have a deep soak in a swim spa, as they help to reduce the mede of tension in your body system.
2. Quick Injury Recovery
Injuries oftentimes prevent people from getting their usual body shape back. This is quite frustrating and with regular sessions in a swim spa, your body will receive warmth. The pain one the joints and muscles also relaxes and goes away.
One of the main functions of warm water is to increase the circulation of blood and set the natural healing mechanisms of the body.
3. Arthritis
It's quite difficult for doctors and other healthcare givers to provide adequate care to an arthritis patient. That's because the symptoms aren't steady and this can make carrying out daily activities a bit tasking.
Swim spa offers every arthritis patient daily therapy. The warm water makes this possible by relaxing the joints and reducing stiffness, which relieves the pain and discomfort that comes from arthritis.
4. Neuromuscular Conditions
Muscular dystrophy and multiple sclerosis are types of neuromuscular conditions that can cause pain and stiffness to occur In the joints and other parts of the muscles. A hydrotherapy session in a swim spa helps the patient to get faster treatment.
The abundance of water makes it easy for people suffering from neuromuscular issues to exercise their bones with no pain.
5. Enhanced Muscle Strength
A swim spa also helps you to carry out aerobic exercises that have low impact. When exercising in a swim spa, you stand a lower risk of incurring injuries. It also helps you to build your muscles safely and effectively.
Conclusion
In all, you should know that investing in a home swim spa is worth the investment. This is most especially true if you and your household are interested in living quality, healthy life. Also, it's a great option if you aim to attain health and happiness.