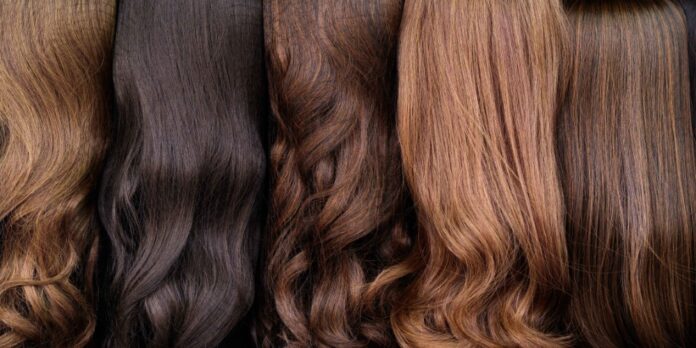 When it comes to styling, women are crazy about it. Hair plays the most vital role in styling yourself. The more elegant and healthier your hair looks, the fresher and glam you will look. But the problem occurs when you don't have good hair days. Having bad hair days can easily switch your mood from good to even worst and can make you look low and tired.
For this kind of problem, the solution is "Hair Wigs." Hair wigs are considered as the prop you wear to style yourself differently. When it comes to wigs, there are plenty of choices. Most common among them are human hair wigs and synthetic wigs.
Let's get into the details of having Human Hair Wigs
4 Advantages of Human Hair Wigs
When it comes to human hair wigs, they have numerous benefits which will make you love them.
Natural Appearances
Human Hair Wigs, as the name suggests, are made up of real human hairs, which will provide you natural and realistic appearance. Having Human Hair wigs can provide you with better options of styling, which will make you look stylish and decent at the same time. It is almost impossible to recognize the human hair wigs as it is made up of 100% real human hairs to give a natural and beautiful look.
But when it comes to choosing a hair color for your wig, it is advisable to choose a color that matches the color of your hair so it will give you a more natural and realistic look.
Longer Durability
It is obvious that when you invest money in anything, you want to see good results as well as the long durability of that item. When it comes to the durability of human hair wigs, you won't believe they could give you year-long durability if you use them daily. More than that, if you are wearing it occasionally, it can be more durable and pocket-friendly. It can last up to 5 years if you use it occasionally with proper care and safety.
Human Hair Wigs cost more than Synthetic wigs, but it provides you with a high value of durability and long-term use.
Easy Maintenance
Maintenance is very important to make things last longer. When it comes to the maintenance of Human Hair Wigs, you will be surprised by the fact that Human Hair Wigs are a lot easier to maintain than synthetic wigs. As they are made up of 100% natural hair, you can take care of your wigs in the same manner you take care of your natural hair. You can wash it with scented shampoos and can have conditioners on it to make them silky and shiny. More than that, you can also heat them to style in different manners. You can get them straight or curl them, depending on your mood and dressing. Isn't it surprising?
Versatile Styling
Mostly women get bored very quickly of the same routine hairs and want to have something very different every day. Human hair Wig gives you that styling versatility that every woman dreams of. Unlike synthetic wigs, you can wear them for styling and make them look different every day.
If you are in search of versatile, pocket-friendly, and natural-looking wigs, then Human Hair Wigs could be the best choice.